TEOREMA POLIS
Many customizable versions for a single electric oven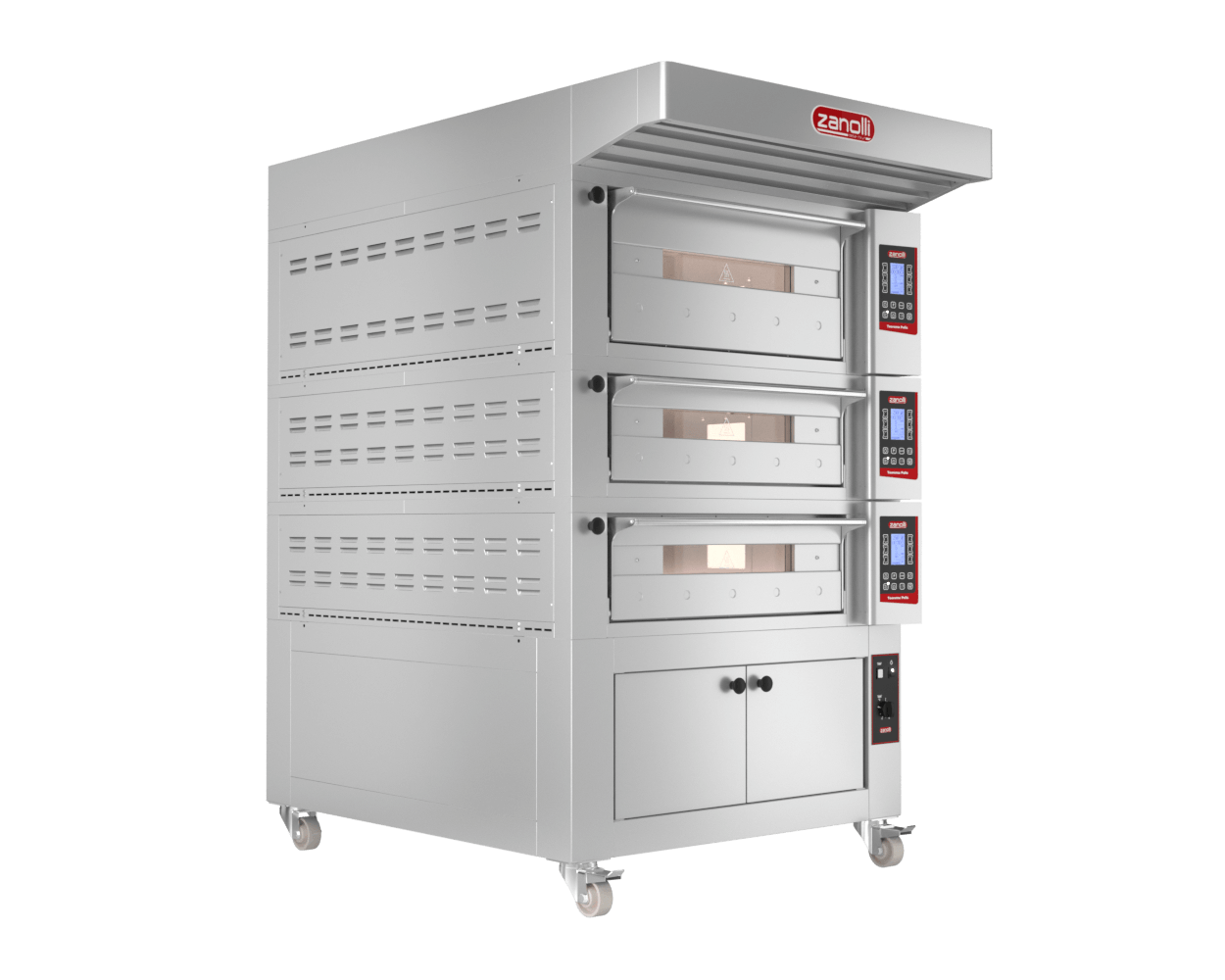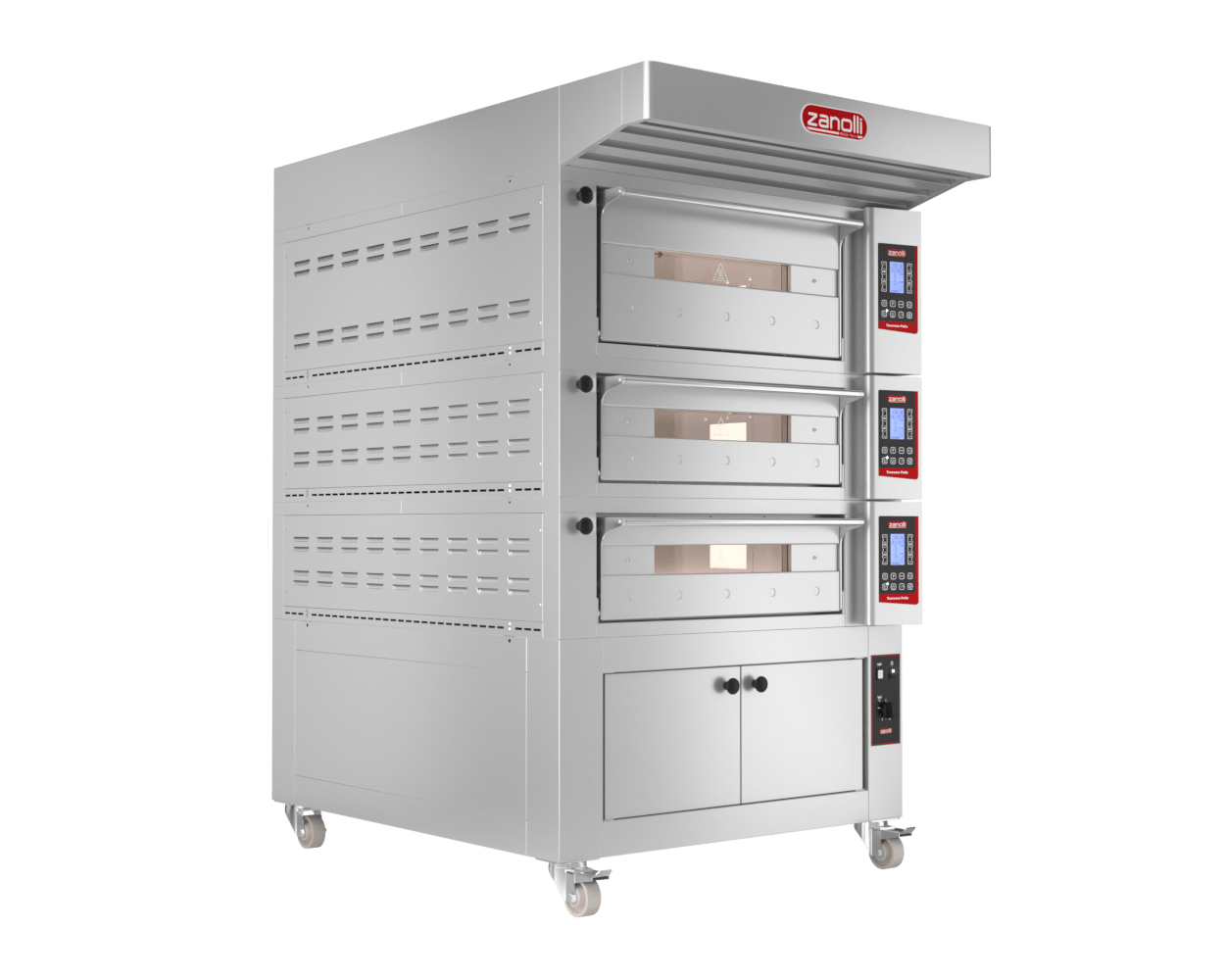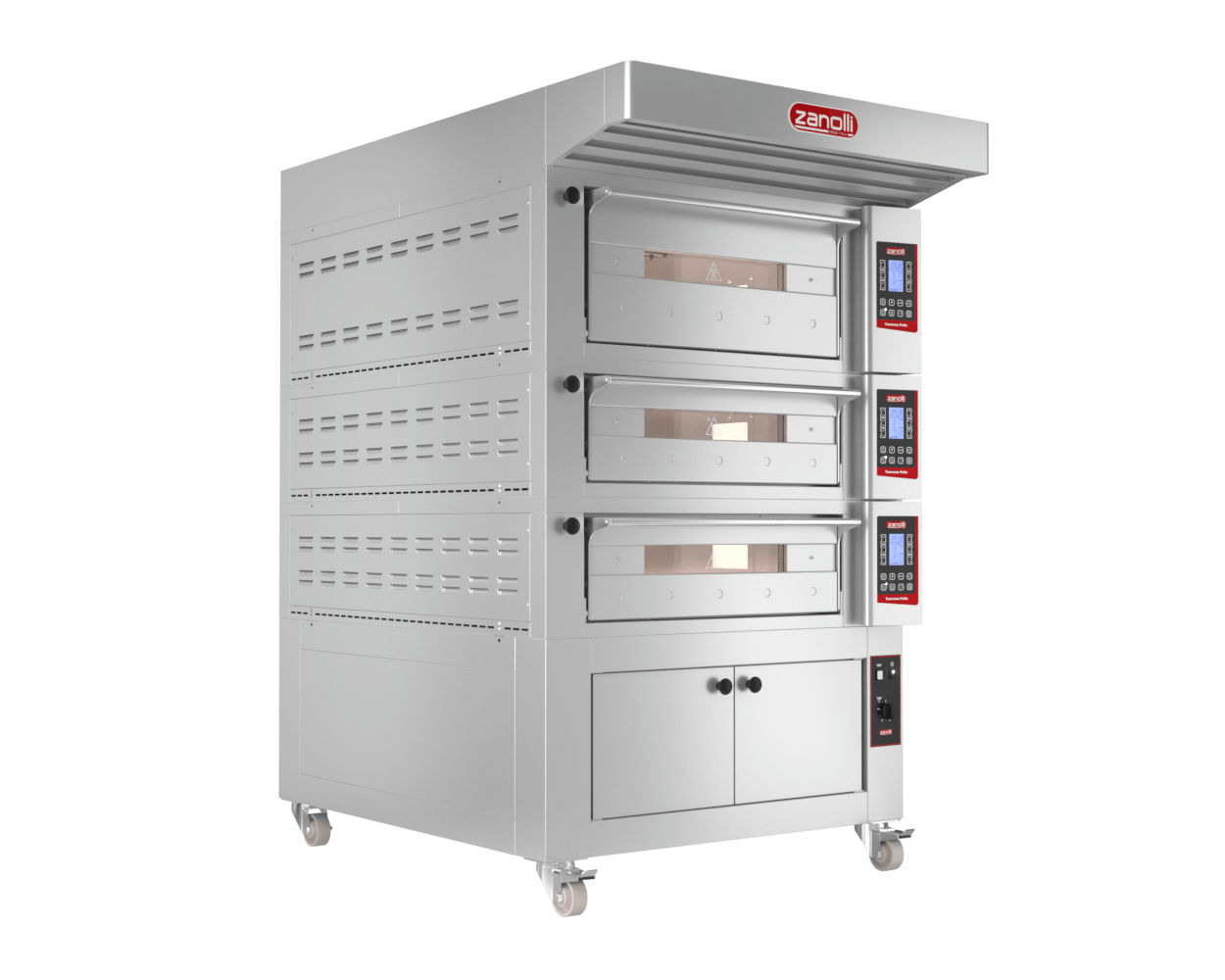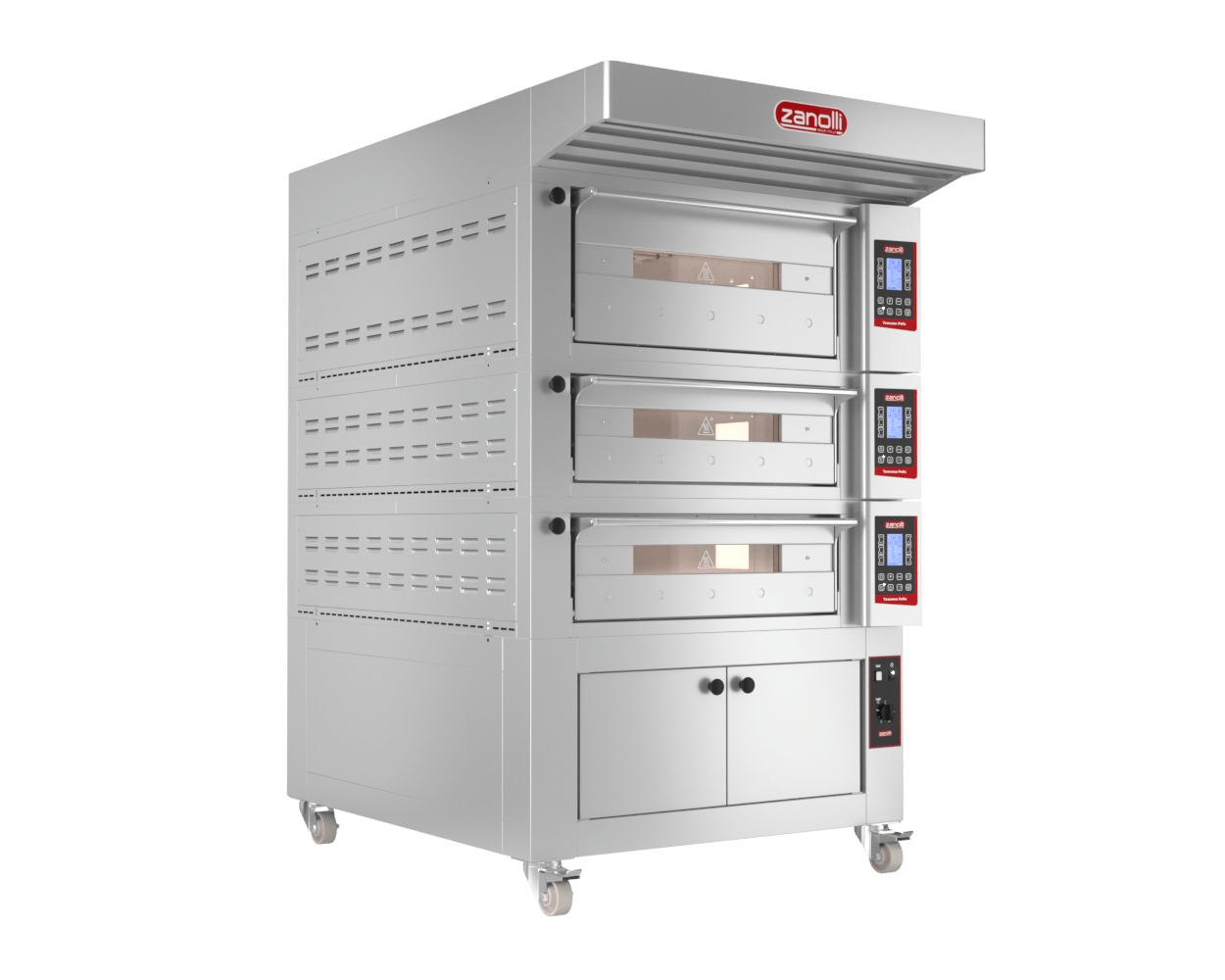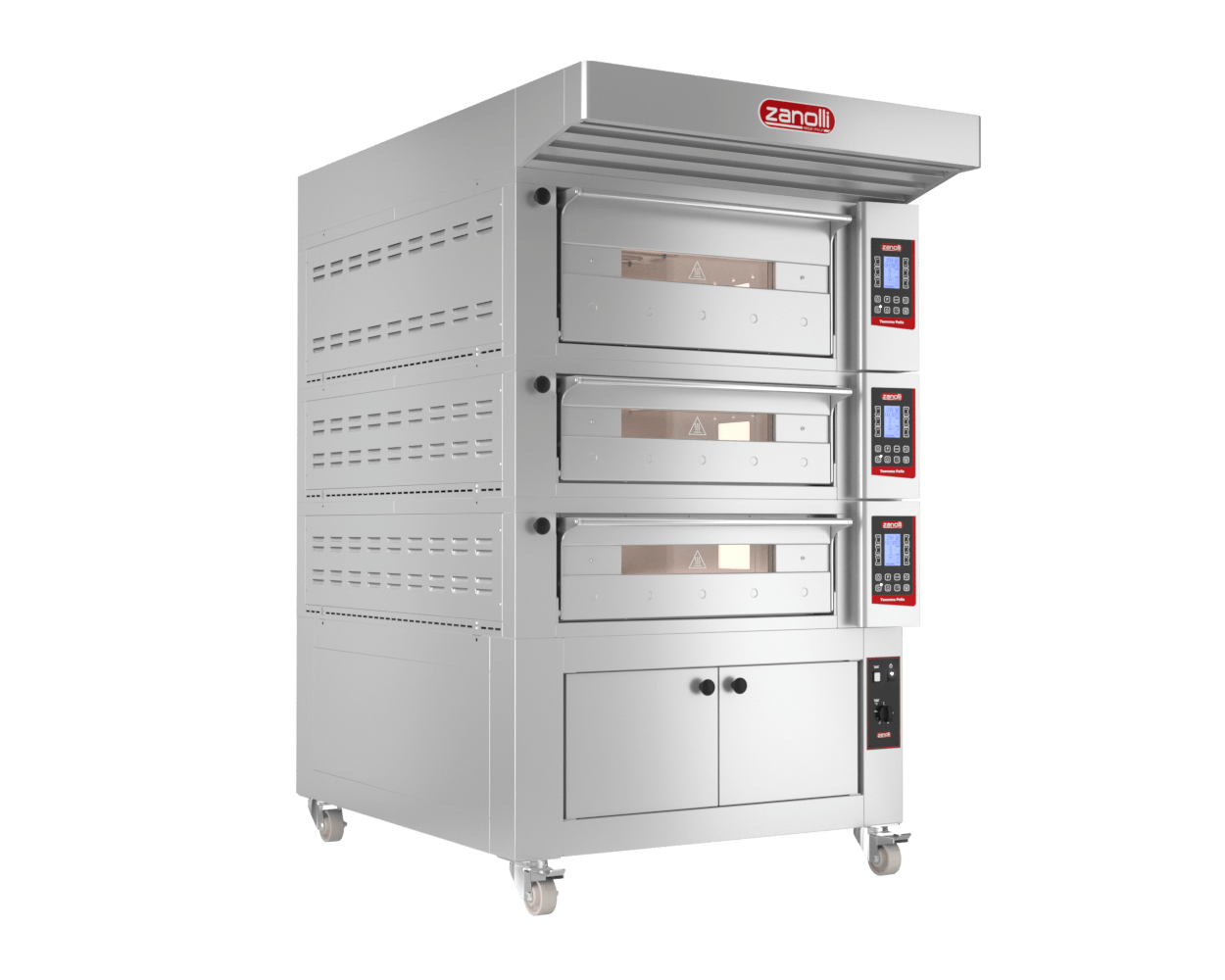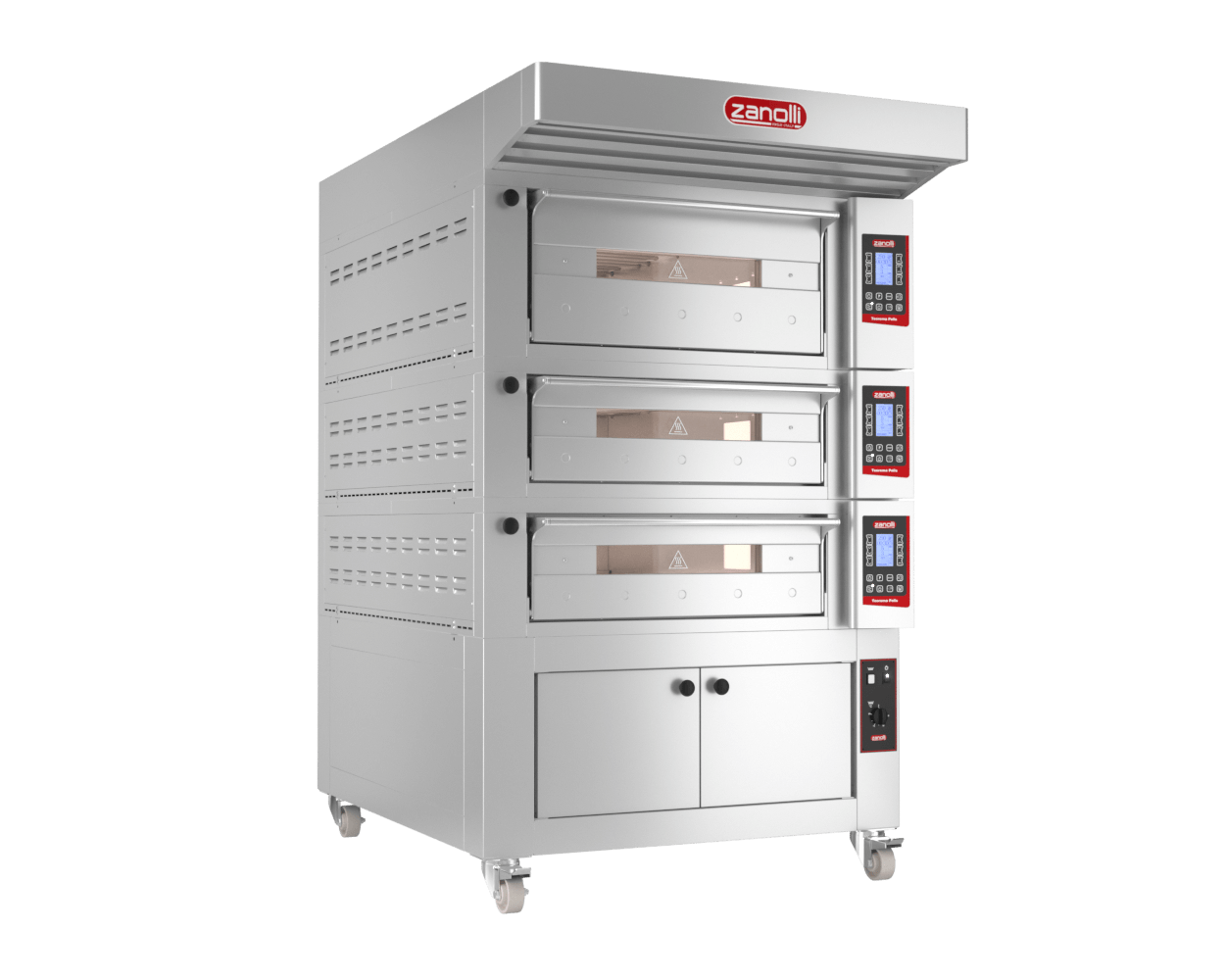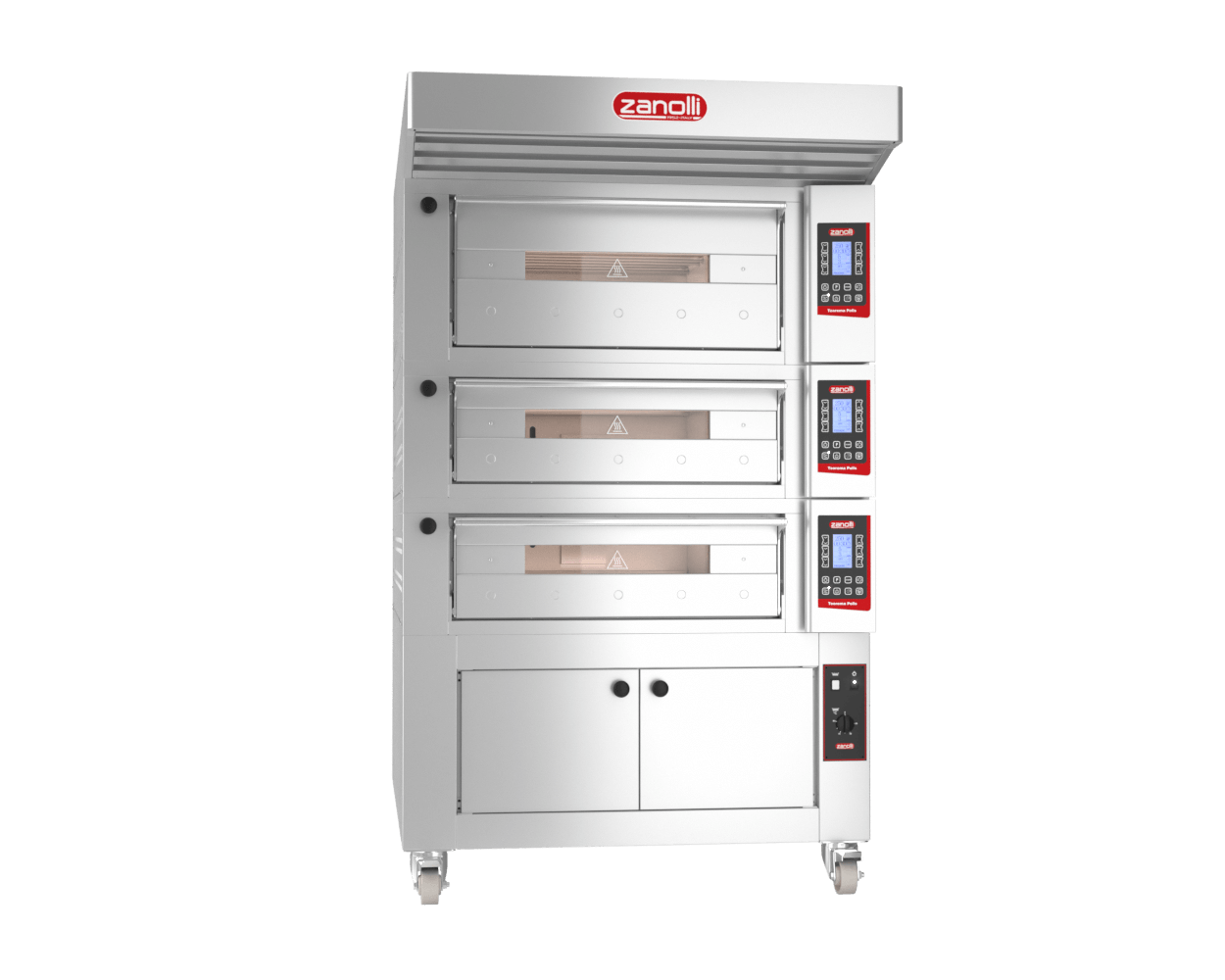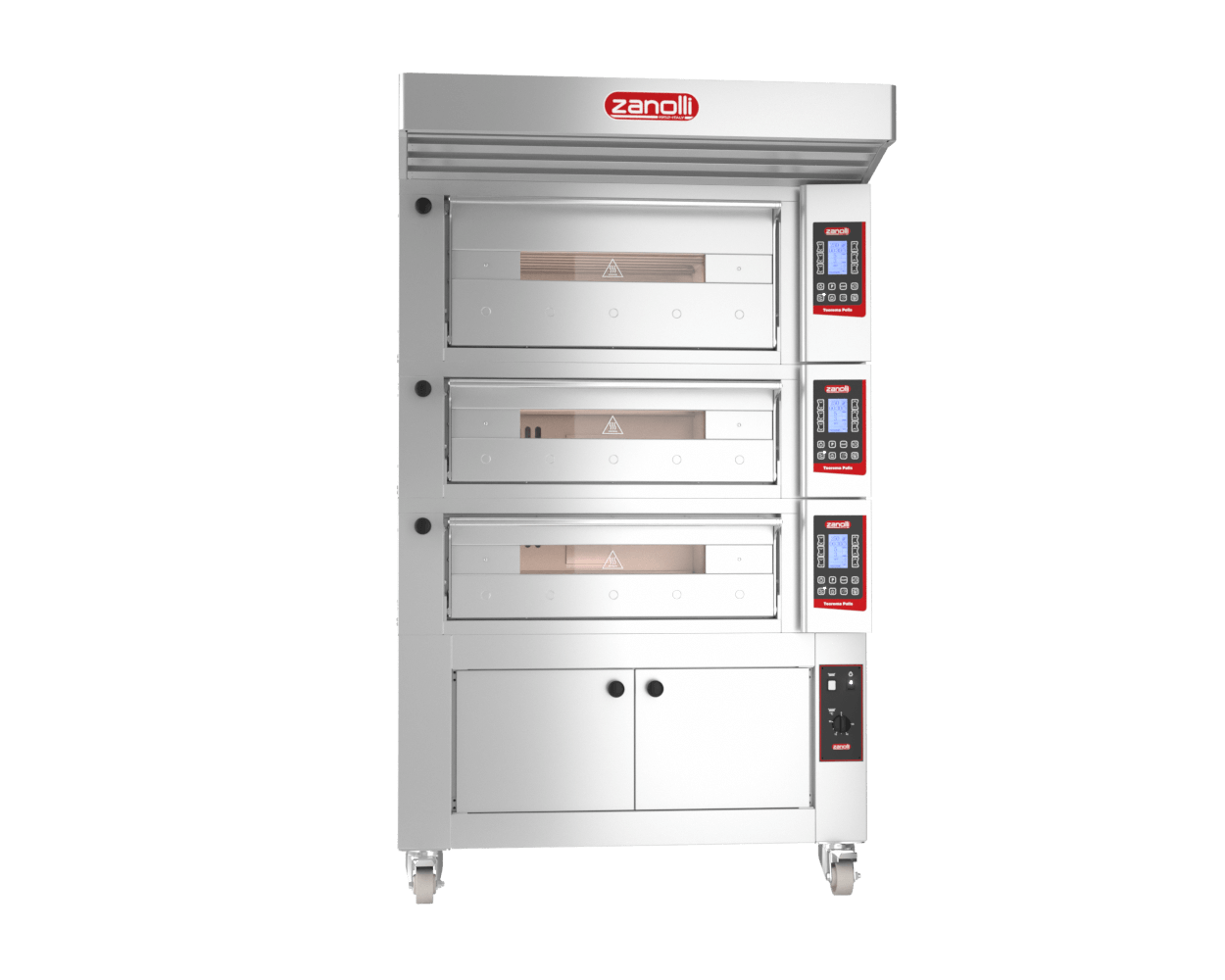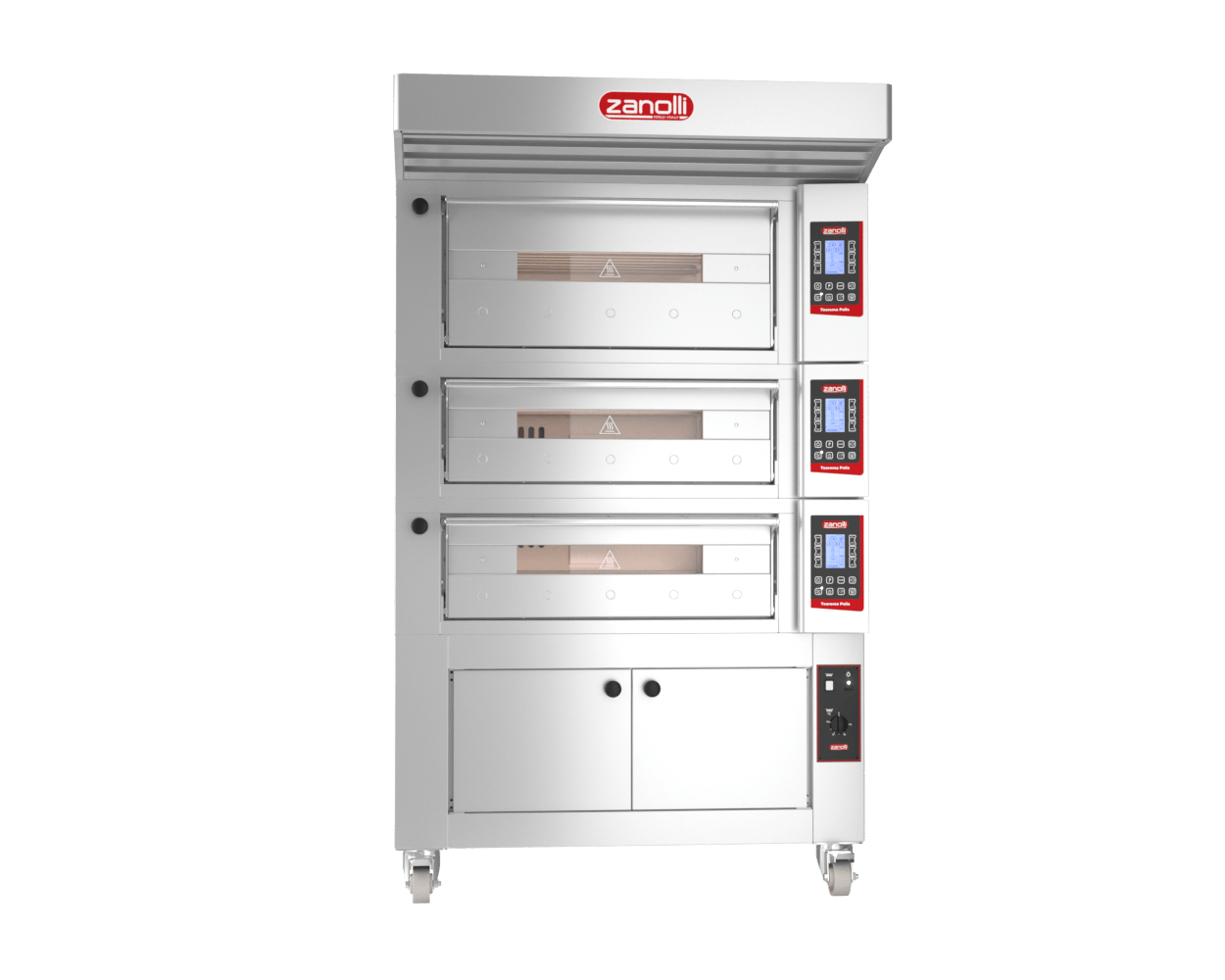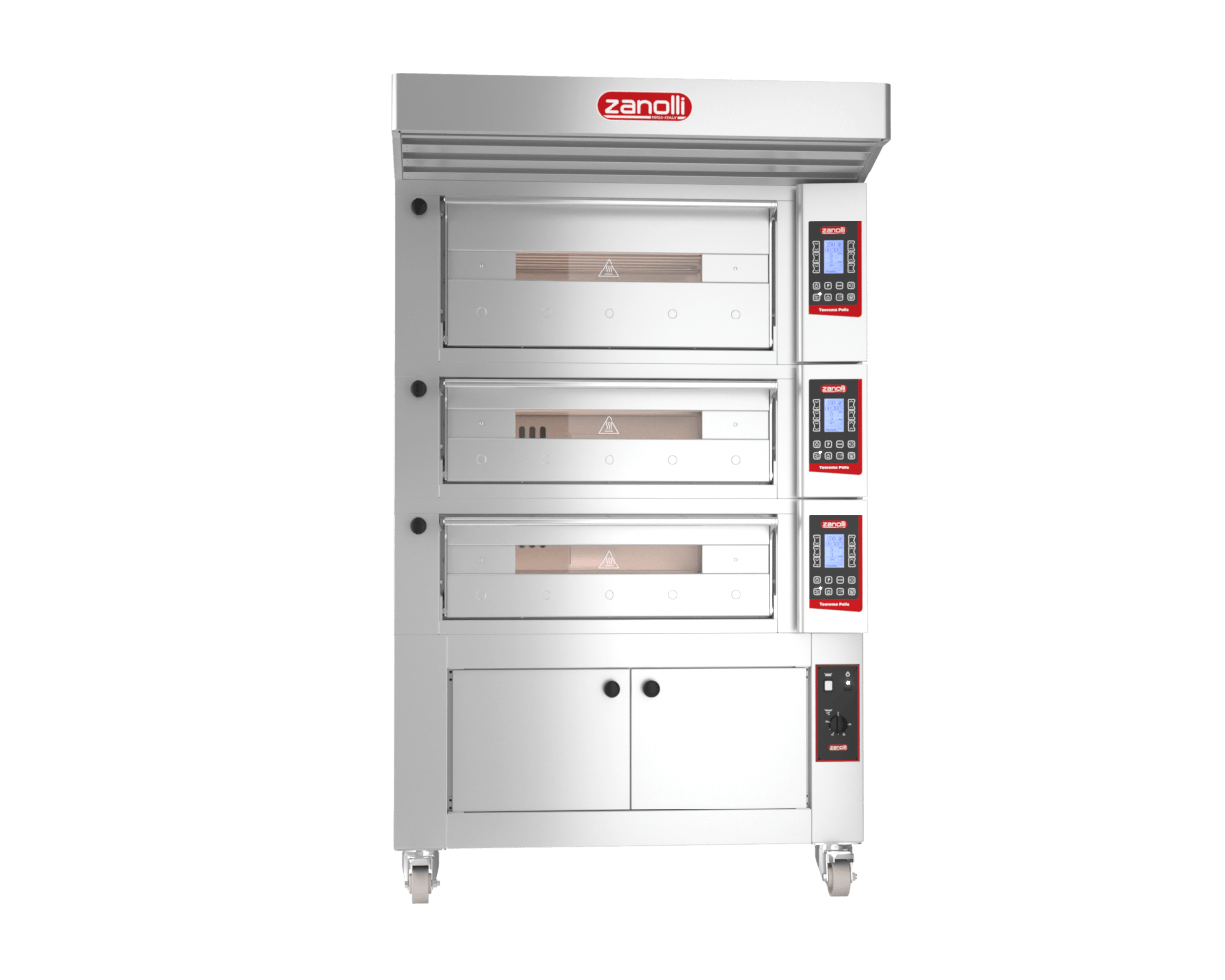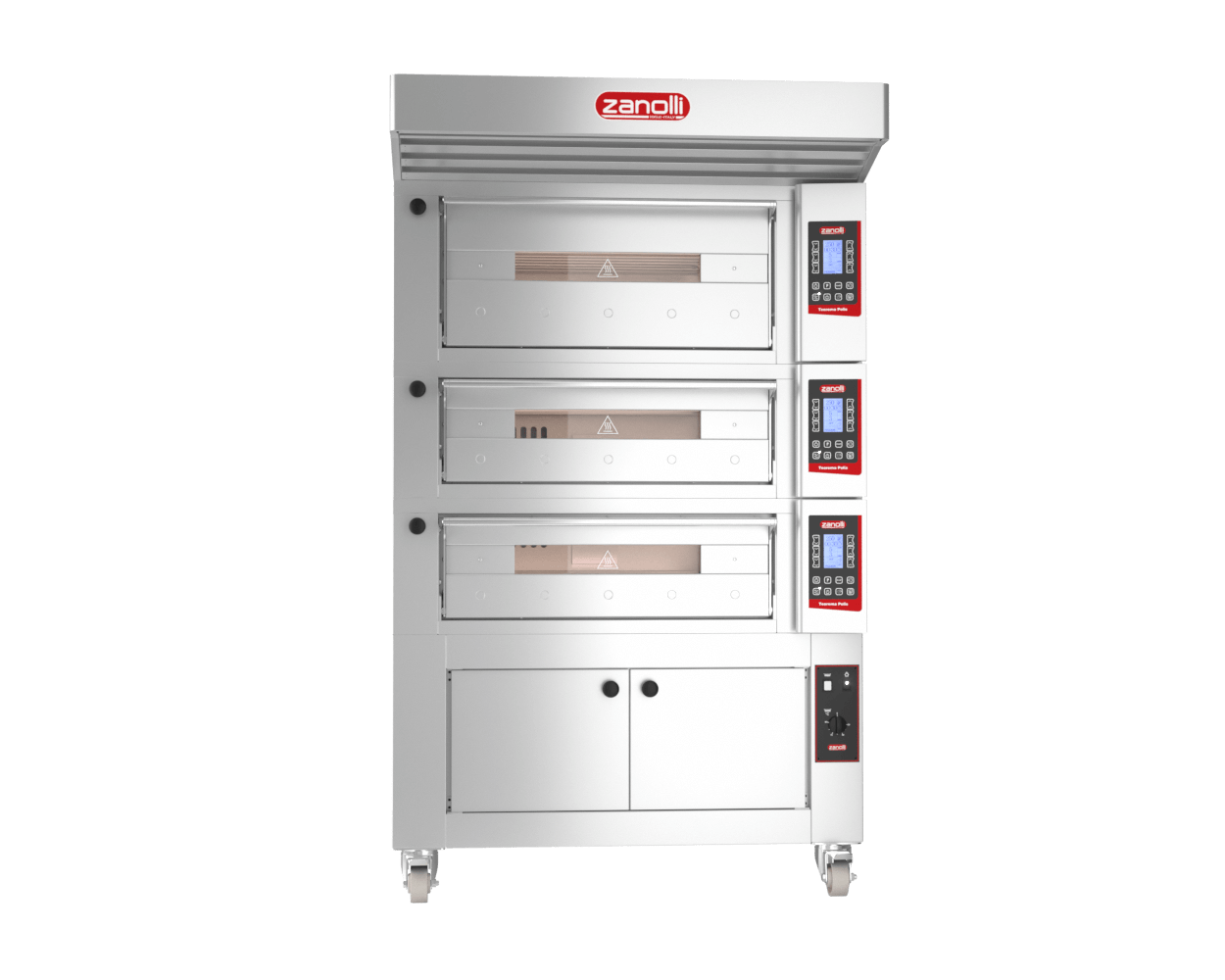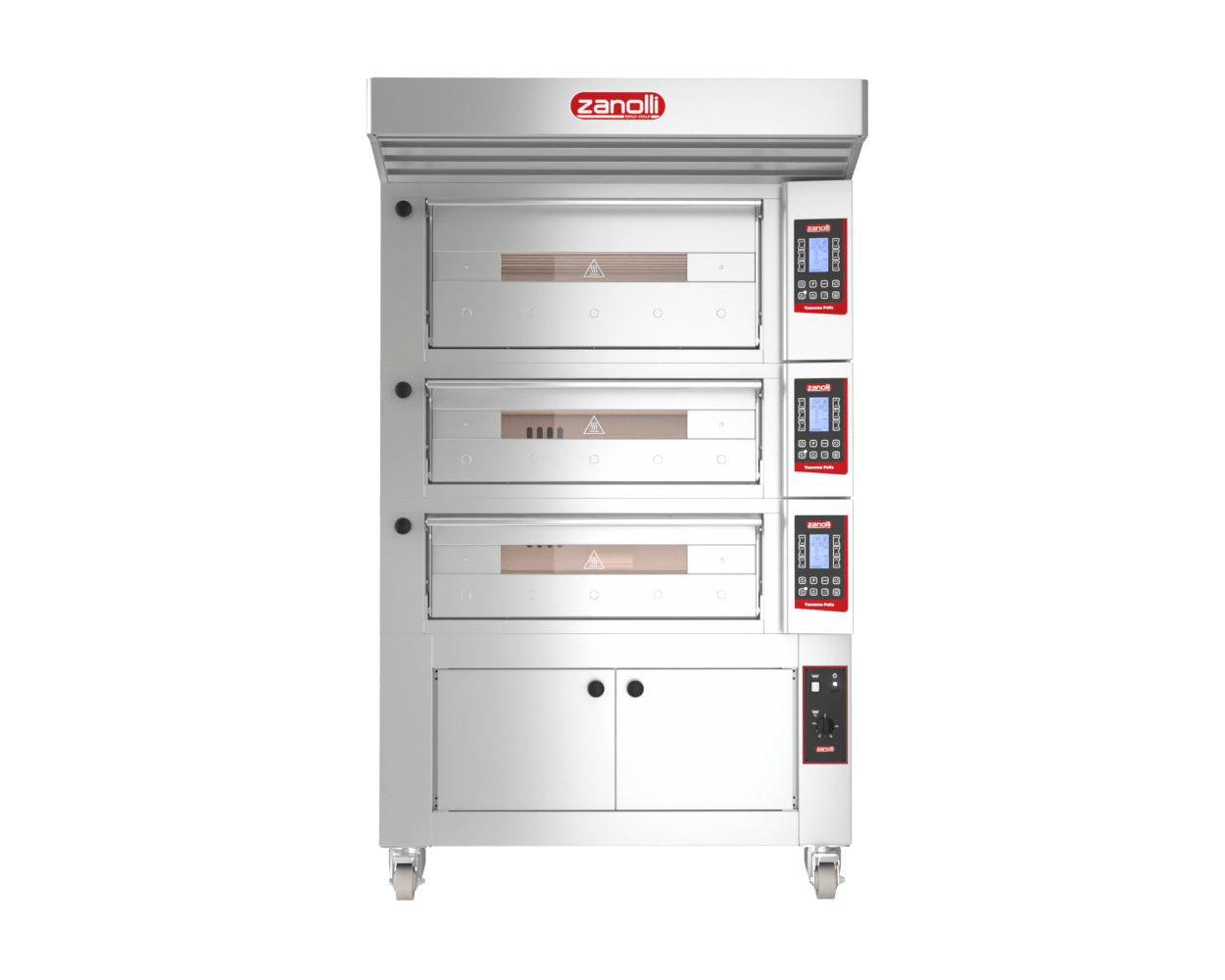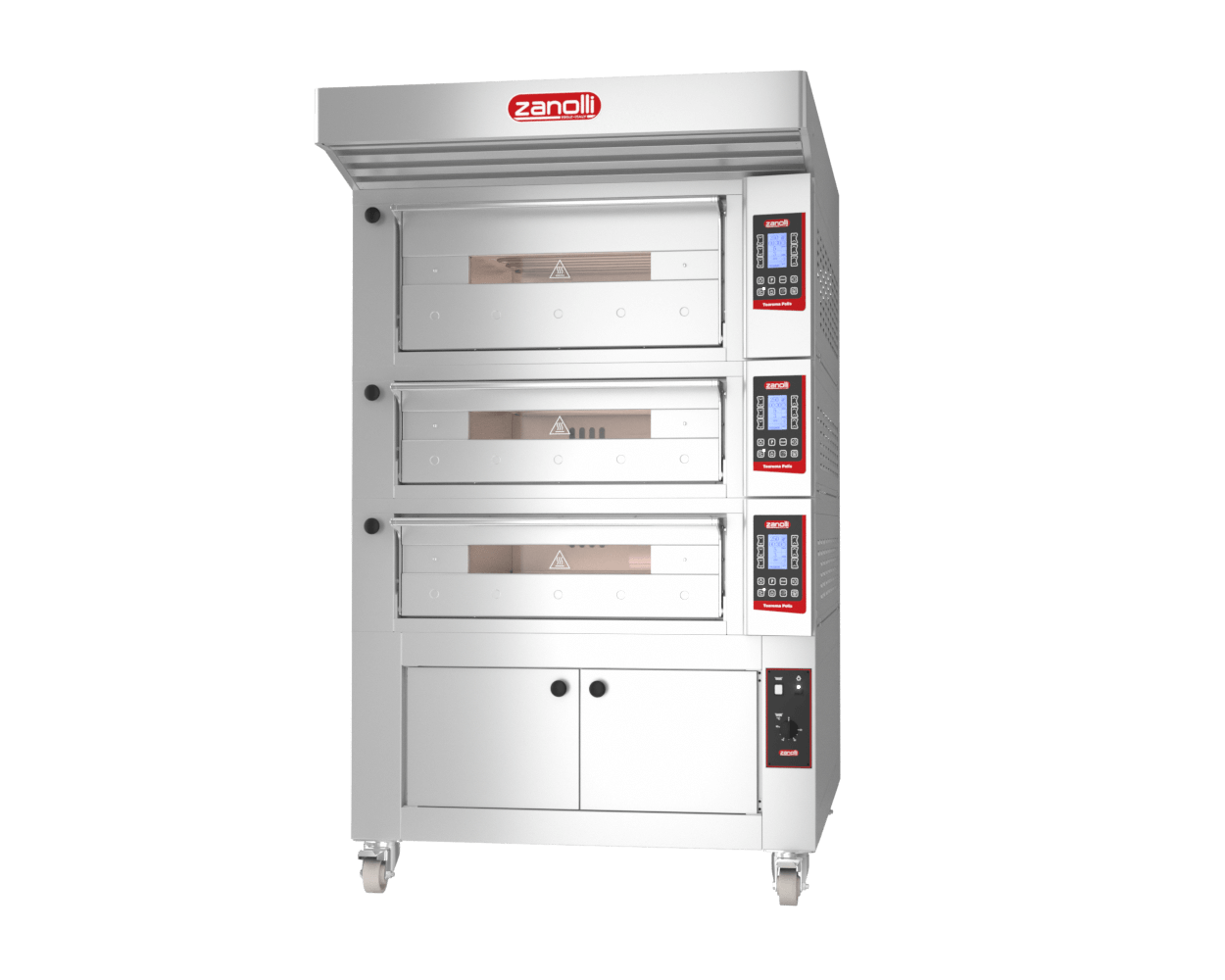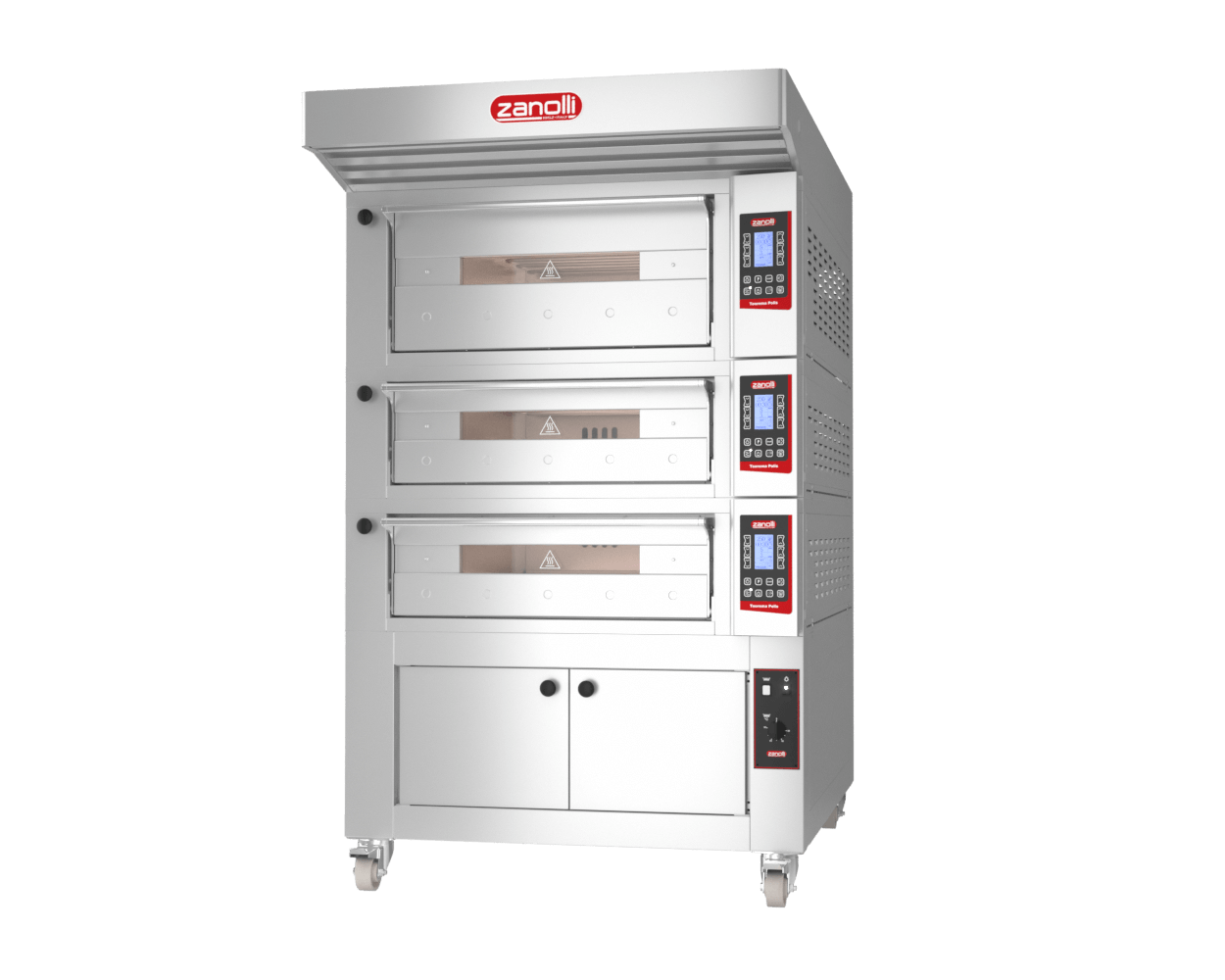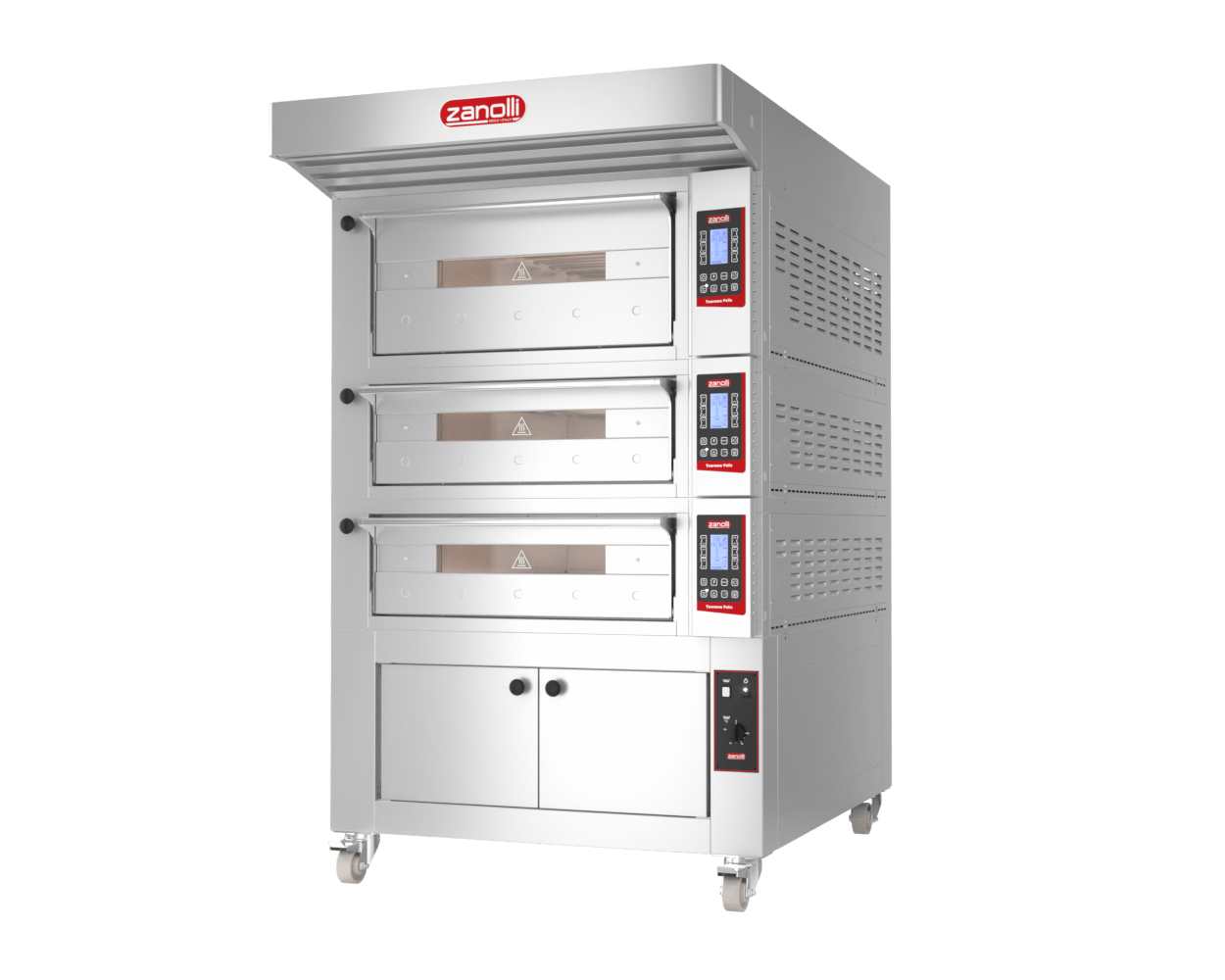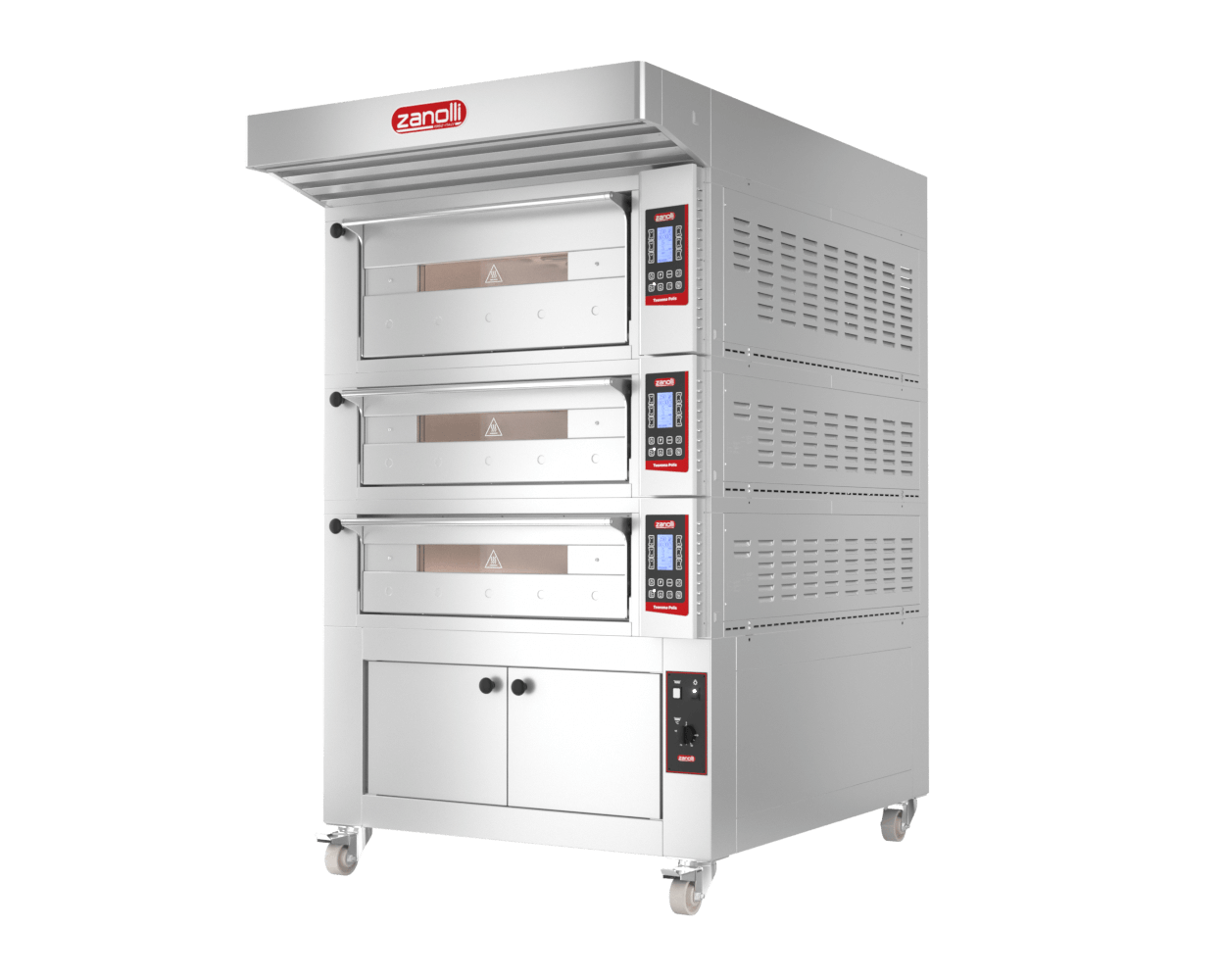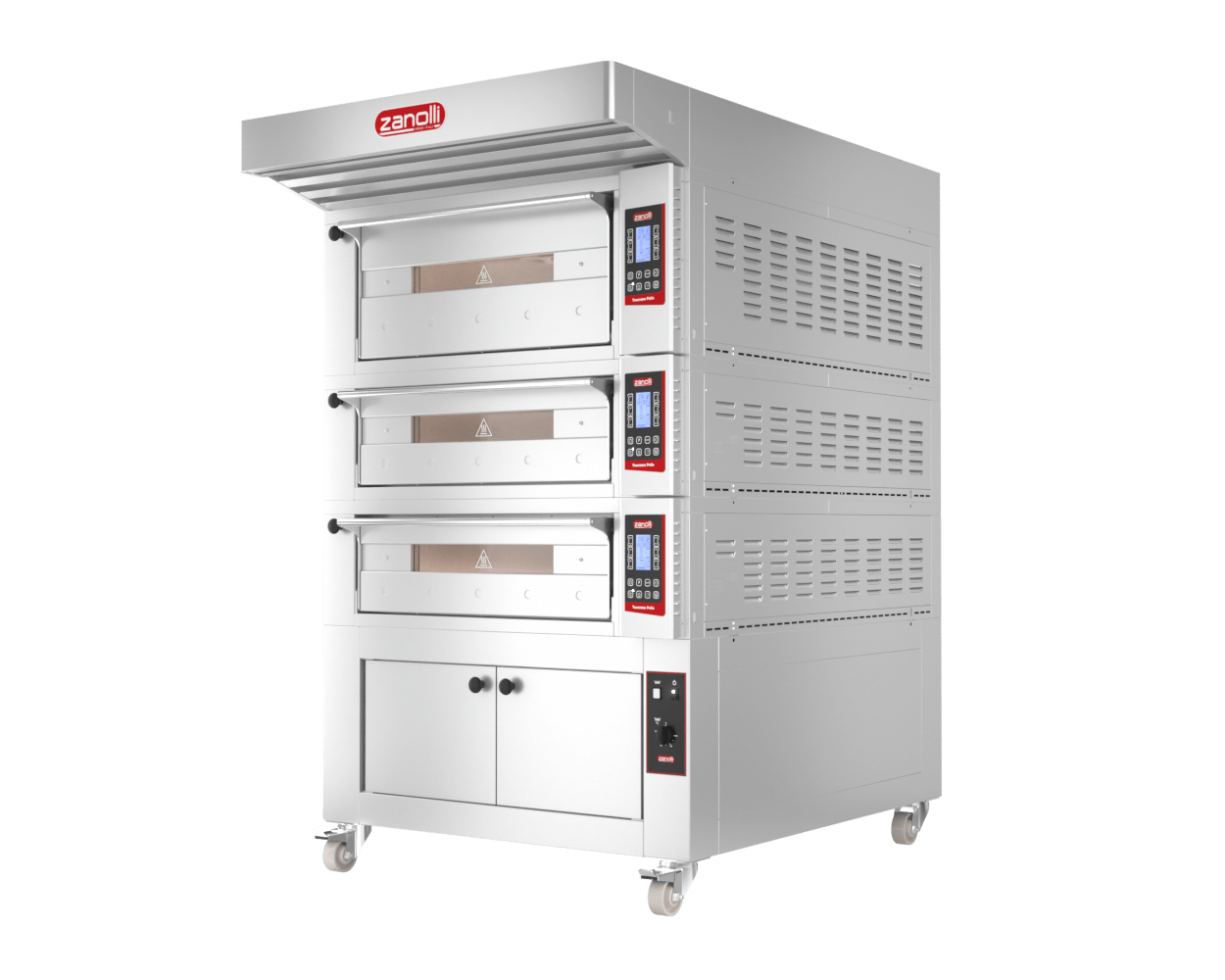 With Teorema Polis you can create your ideal oven based on the type of use: from pastry shops to bakeries and pizzerias. The key word is versatility!
Discover the different options of electric ovens for pizzerias, bakeries and pastry shops
You can decide whether to cook on a baking tray or directly on the oven floor and, in that case, opt for a refractory oven floor. Depending on your needs, you can add an extractor hood and proofing chamber to your electric oven.
There is no shortage of accessories. To make the electric oven even more efficient, Zanolli offers a steamer for the baking chamber and a humidifier for the proofing chamber.
For baking all types of pizza, bread and pastry

Reliable even for long periods of operation

Baking chambers can be stacked according to customer requirements

Elegant and modern design

Sophisticated but still easy to use
Technology and design
Teorema Polis cooks up your dreams
Teorema Polis is the pioneer of modular ovens with multiple baking settings. Designed and patented in 1982, it summarizes the knowledge developed by Zanolli in the field of static modular ovens. Excellent performance is enabled by an innovative electronic control system with safe, easy-to-use controls.
Thanks to its natural versatility, Teorema Polis can cook any product evenly according to the broadest range of cooking standards.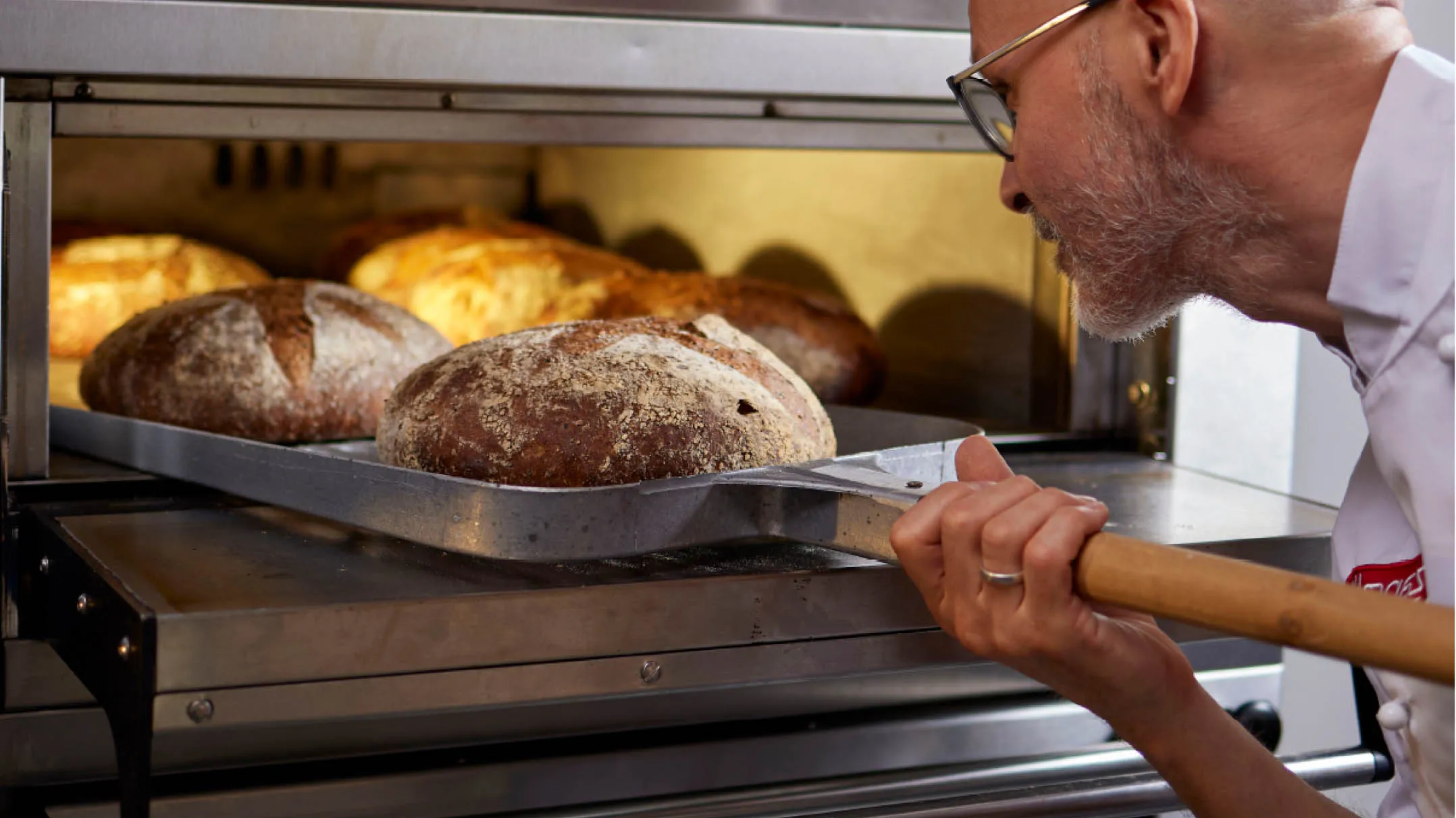 GENERAL TECHNICAL CHARACTERISTICS
BAKING UNIT - T POLIS 2S / MC18
BAKING UNIT - T POLIS 2 / MC18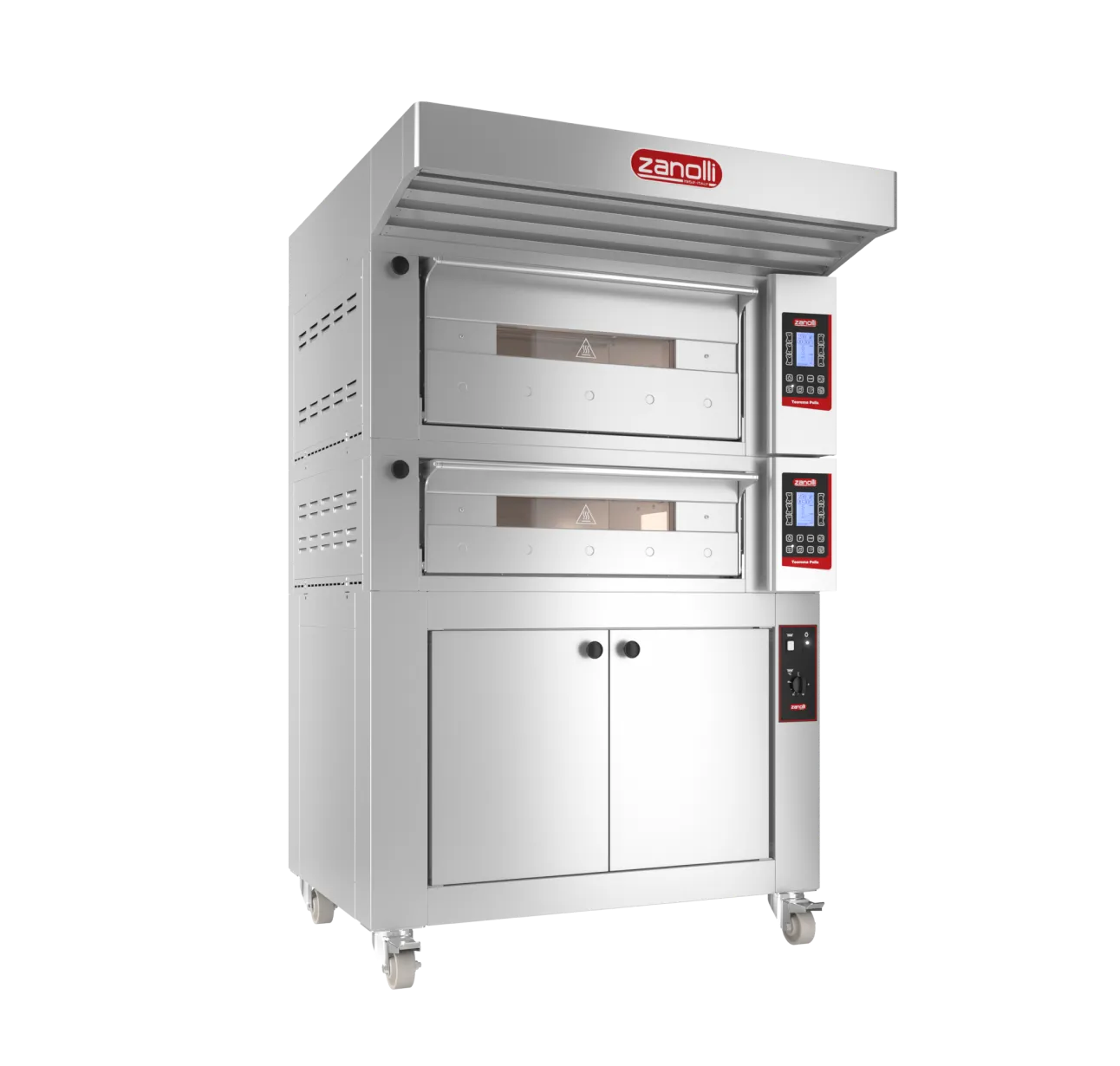 BAKING UNIT - T POLIS 2 / MC26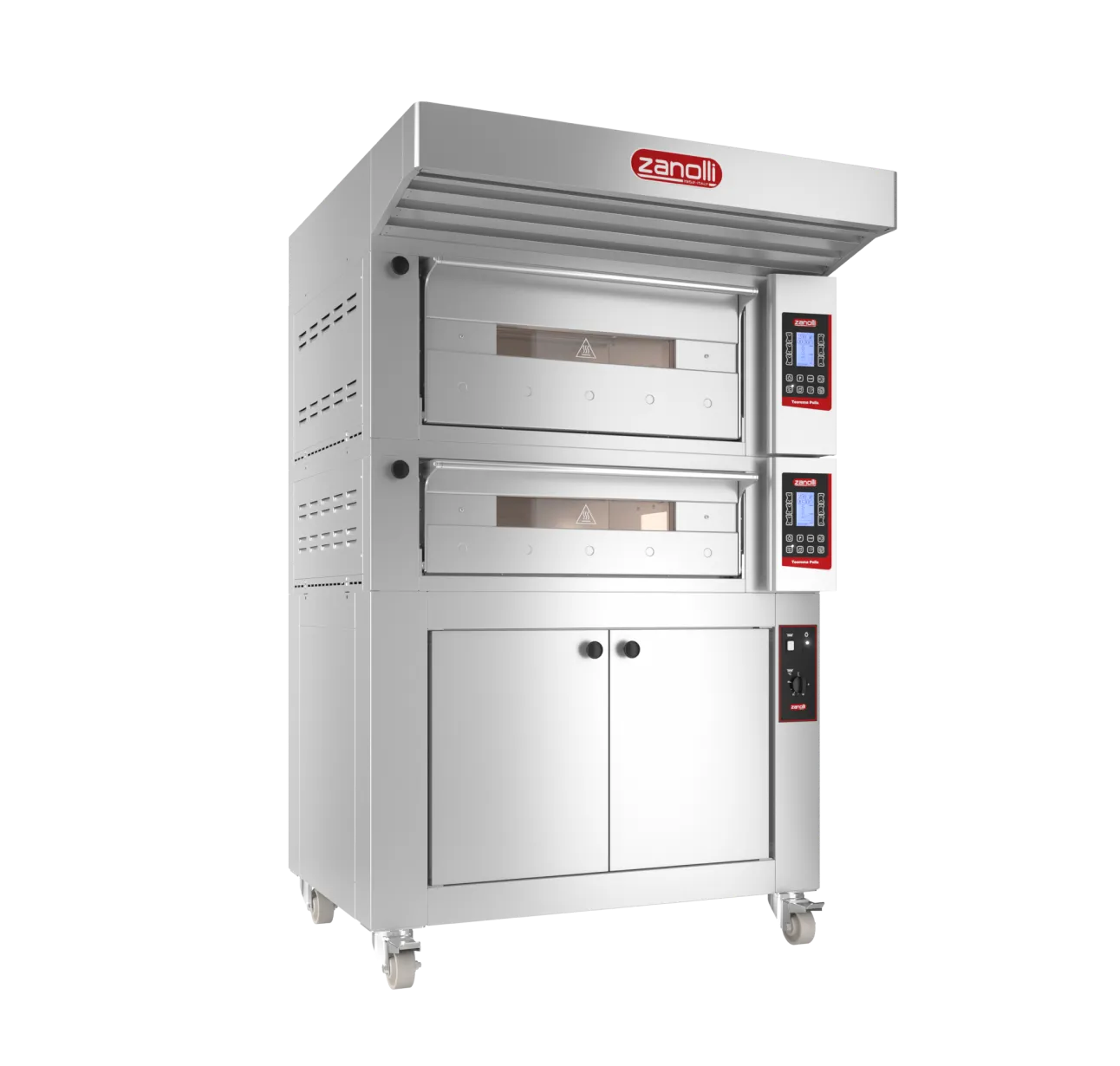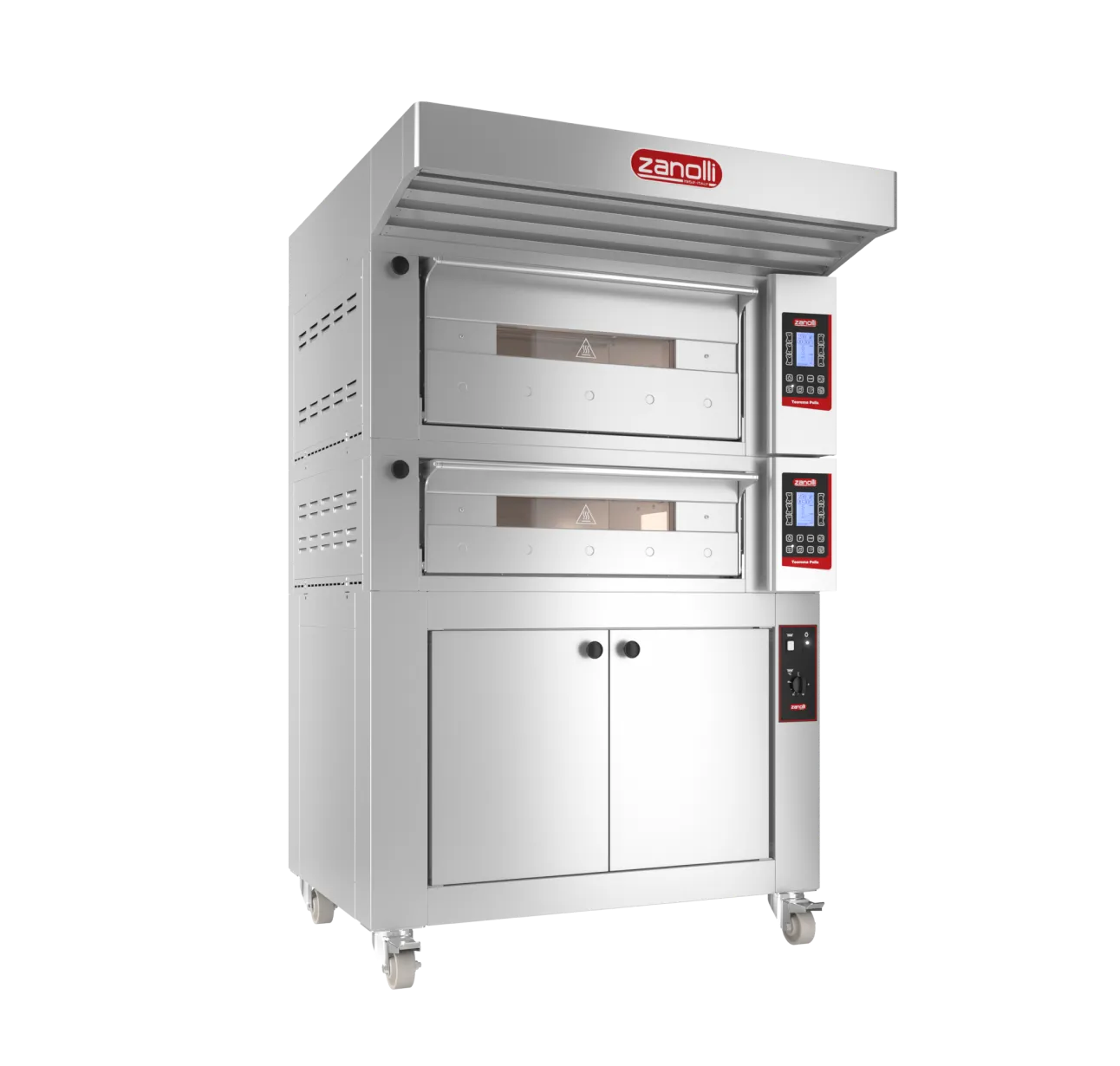 PROOFING CABINET - T POLIS 2S / CL
PROOFING CABINET - T POLIS 2 / CL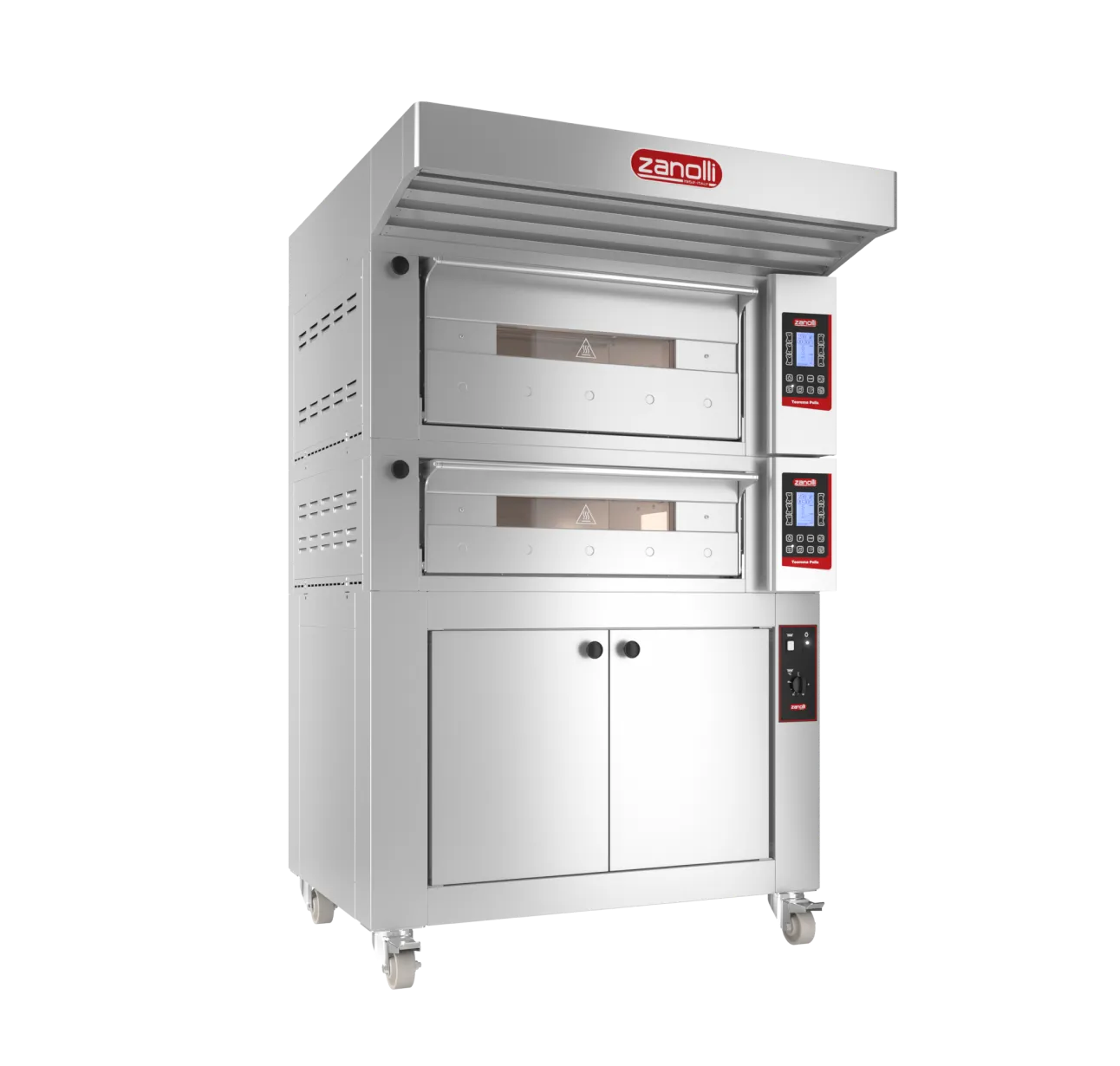 VERTICAL PROOFING CABINET - TEOREMA / CL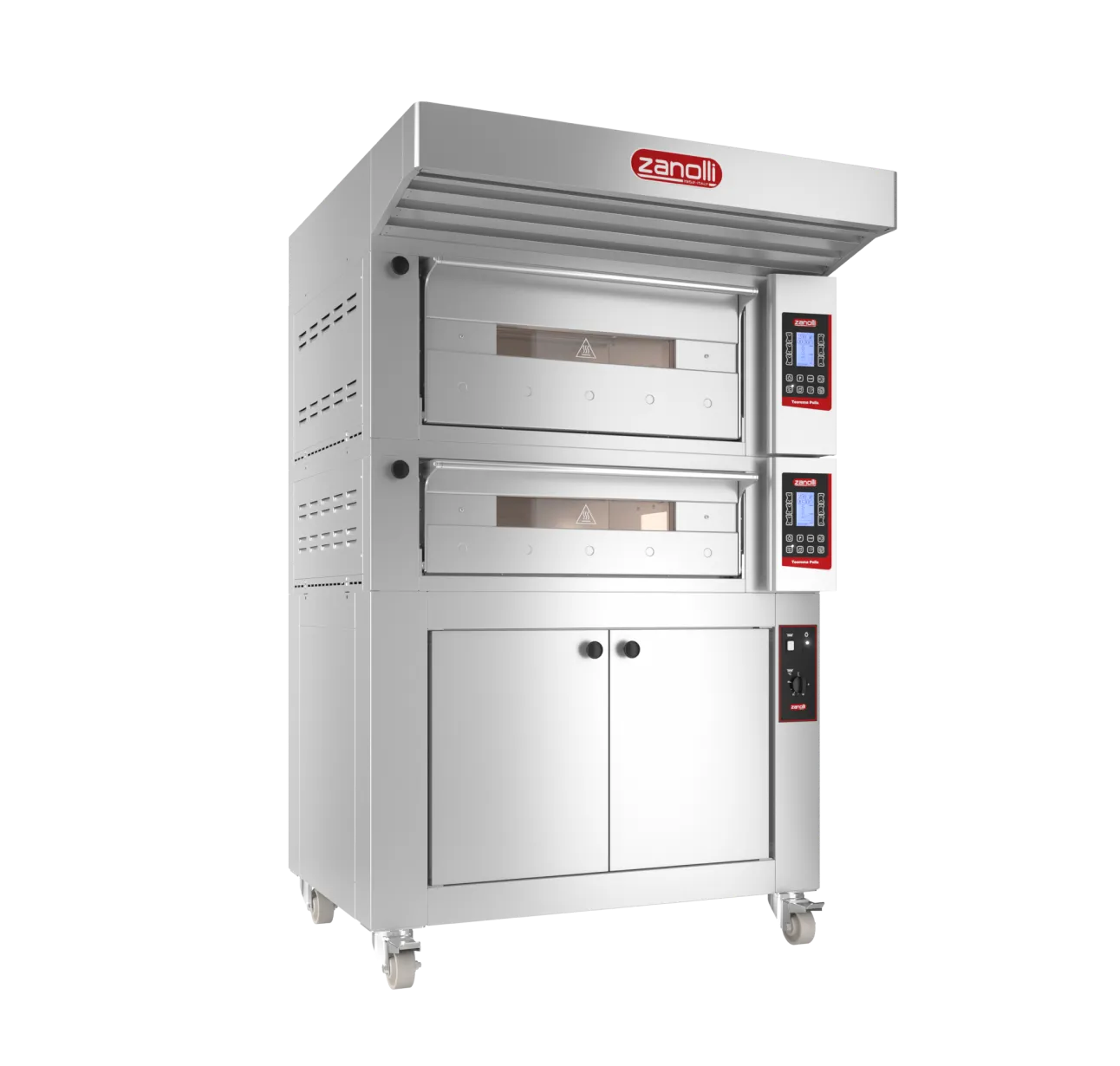 BAKING UNIT - T POLIS 3 / MC18
BAKING UNIT - T POLIS 3 / MC26
BAKING UNIT - T POLIS 4 / MC18
BAKING UNIT - T POLIS 4 / MC26
PROOFING CABINET - T POLIS 3 / CL
PROOFING CABINET - T POLIS 4 / CL
VERTICAL PROOFING CABINET - TEOREMA / CL
BAKING UNIT - T POLIS 6 / MC18
BAKING UNIT - T POLIS 6 / MC26
PROOFING CABINET - T POLIS 6/CL
VERTICAL PROOFING CABINET - TEOREMA / CL