TEOREMA ÀNEMOS
The new fan pastry and bread oven with self-cleaning and core probe
The new Teorema Ànemos ventilated pastry oven extends the Zanolli range of professional pastry equipment. Great versatility and compact size make the Teorema Ànemos range of convection ovens perfect for the needs of high-end pastry shops and bakeries.
Teorema Ànemos: the soul of cooking
The specially designed ventilation system ensures superior and even baking. Ideal for small and medium-scale production, these ovens can bake all kinds of products, from profiteroles to sponge cakes, croissants, tarts, macaroons, small or medium-sized loaves, along with a wide range of international deli bakes.
The ventilation system ensures even heat distribution

Latest generation control panel

Up to 147 different cooking programs

Excellent oven also for deli products

Components are 100% made in Italy and are recyclable
Convection: let your oven breathe
The oven works by blowing hot air into the chamber by means of one fan (Teorema Ànemos 6) or two (Teorema Ànemos 10). The even air flow, thanks in part to automatic fan direction reversal, ensures consistent heat distribution, cooking the product evenly in all parts. The convection system reduces cooking time and lowers the required cooking temperature, thus saving energy.
Proofer
Features of the proofer:
extractable pan-holding trolley
optional humidifier for impeccable bread
door made of tempered glass
castor wheels with brakes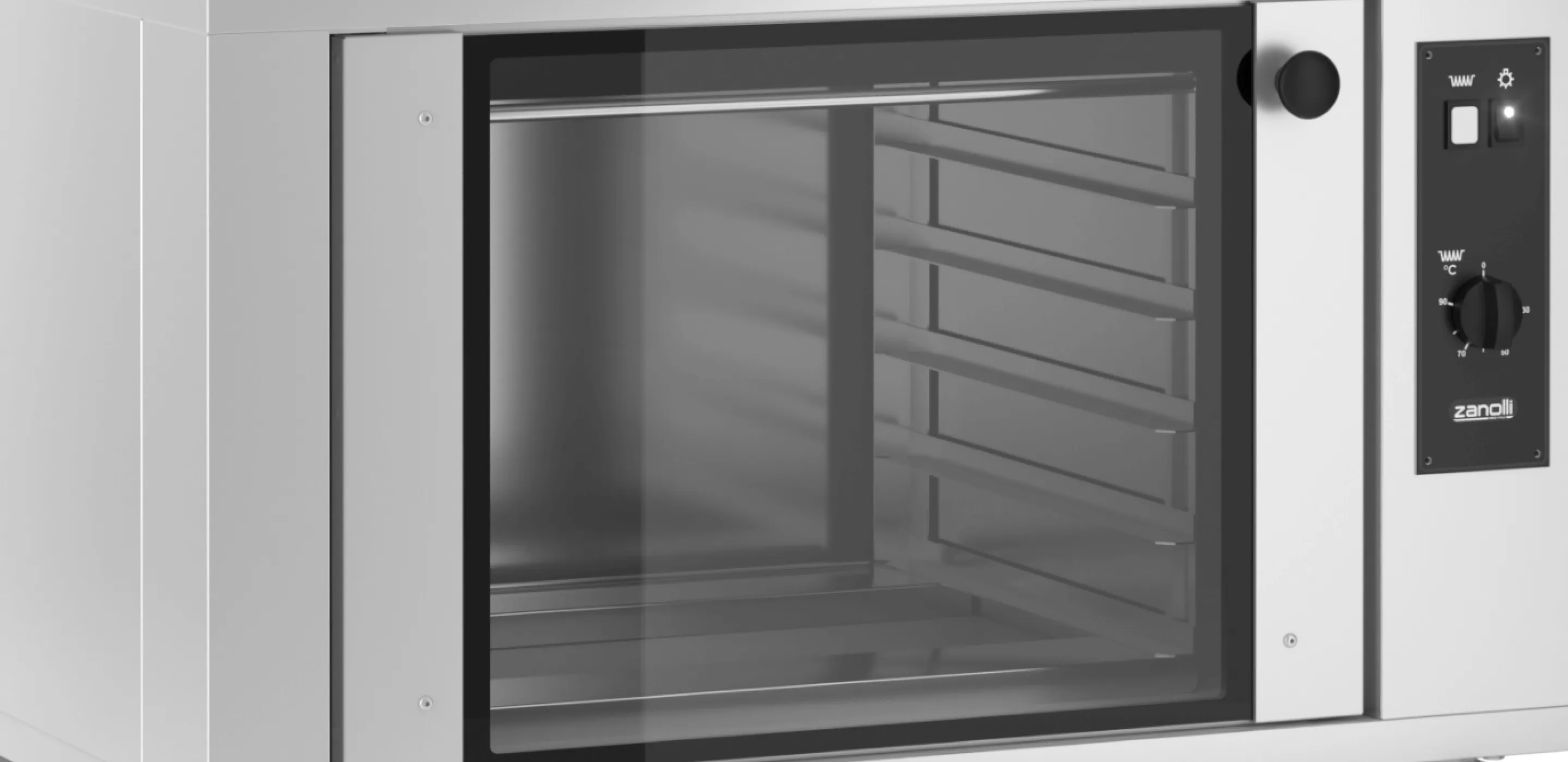 GENERAL TECHNICAL CHARACTERISTICS
TOP - T ÀNEMOS/CA 400 m3/h**
TOP - T ÀNEMOS/CA 600 m3/h***
BAKING UNIT - T ÀNEMOS COMPACT E/MC EM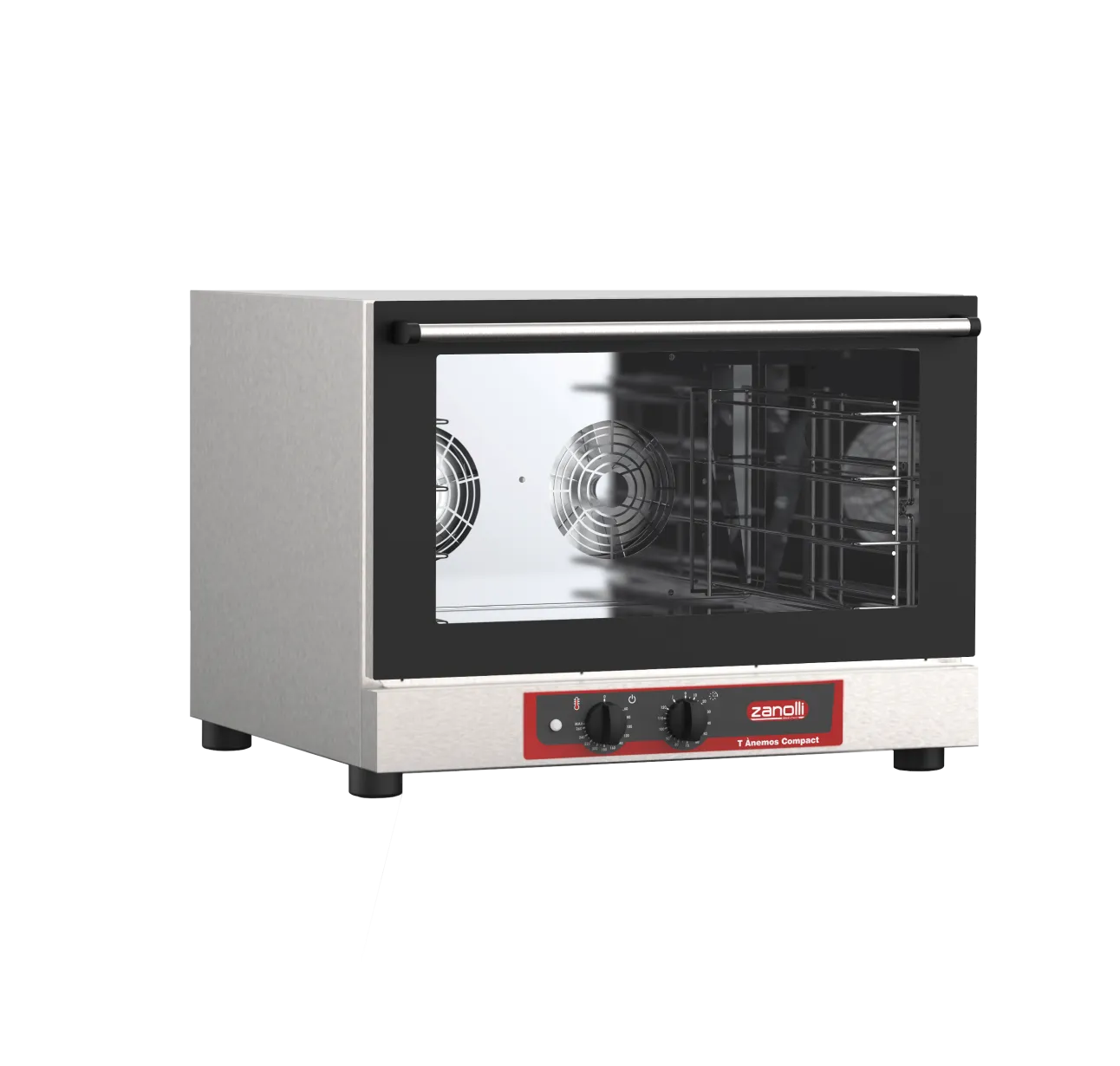 BAKING UNIT - T ÀNEMOS COMPACT E/MC EM SUPER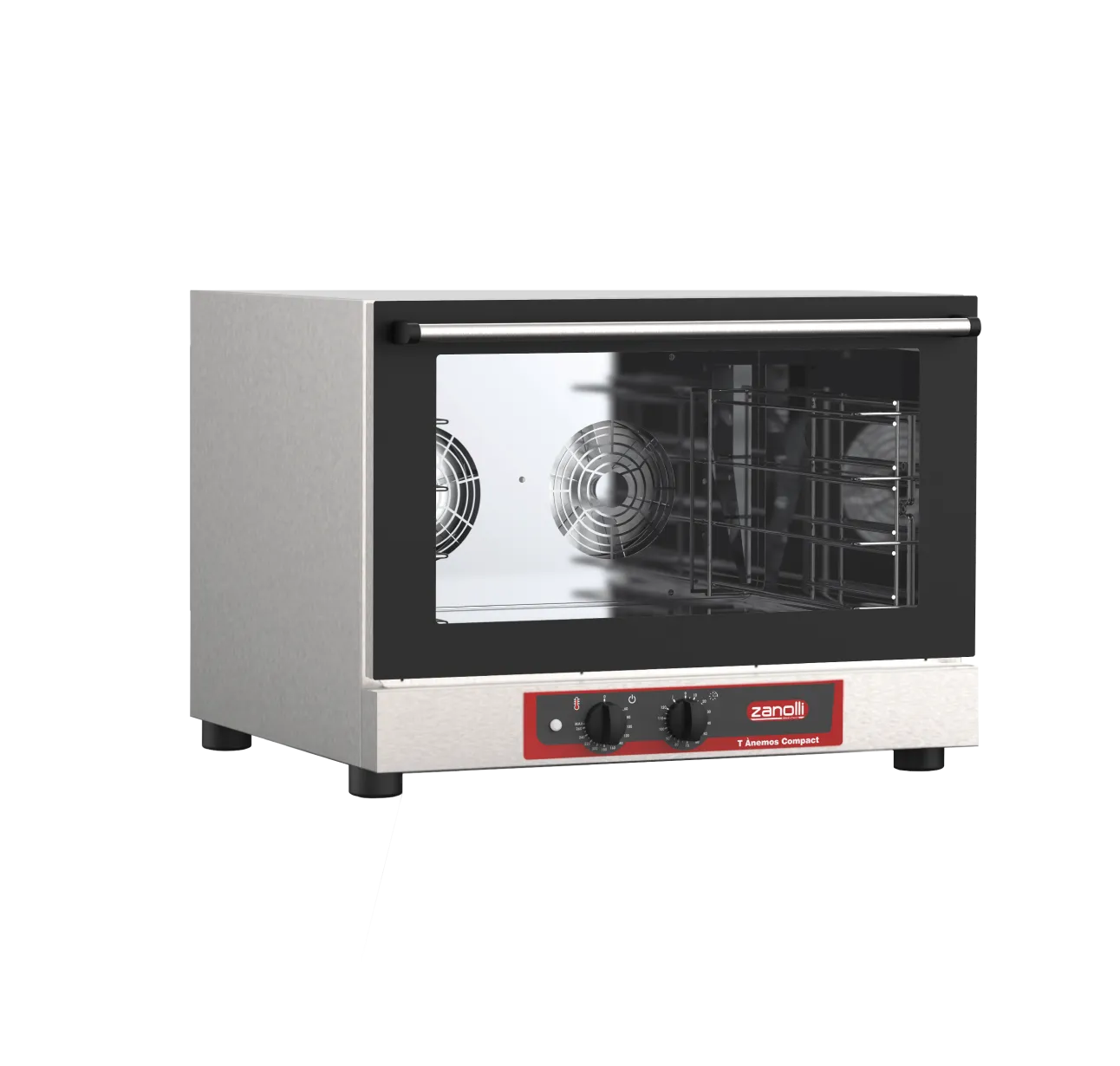 BAKING UNIT - T ÀNEMOS 6 E/MC EM
BAKING UNIT - T ÀNEMOS 6 E/MC TOUCH
BAKING UNIT - T ÀNEMOS 10 E/MC EM
BAKING UNIT - T ÀNEMOS 10 E/MC TOUCH
PROOFING CABINET - T ÀNEMOS 6/CL
DISTANCE BETWEEN TRAYS
5,5
PROOFING CABINET - T ÀNEMOS 10/CL
DISTANCE BETWEEN TRAYS
5,5
VERTICAL PROOFING CABINET - TEOREMA / CL
BLAST CHILLER - TEOREMA/AB
POWER
1,9 kW (Evap. -10°, Cond. 45°)
CAPACITY PER CYCLE
Evap. 20, Cond. 13
ΔT°C
Evap. 90°→3°, Cond. 90°→18°
BLAST CHILLER - TEOREMA/AB SUPER
POWER
1,9 kW (Evap. -10°, Cond. 45°)
CAPACITY PER CYCLE
Evap. 20, Cond 13
ΔT°C
Evap. 90°→3°, Cond. 90°→-18°